Meet the Behavioral Associates Team
Dr. Robert Reiner has been directing a diverse team at Behavioral Associates since he founded the company in 1988. Each staff member was chosen for their unique specialty and ability to add value to the Behavioral Associates team. This includes licensed psychiatrists, psychologists, social workers, as well as a team of supervised trainees from the top programs across the country.
Our Staff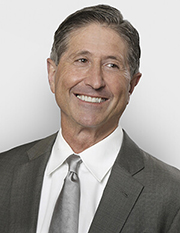 Robert H. Reiner, PhD BCN BCB, Executive Director and Founder, has been practicing psychology since 1981. After receiving his undergraduate degree at the University of Pennsylvania, he went on to get his Doctorate in Clinical Psychology at the University of Alabama and serve his clinical internship at Bellevue Hospital.
Dr. Reiner is well known for his work in treating anxiety and phobias through biofeedback and Virtual Reality Therapy. He has been credited for this work in articles in The Wall Street Journal, The New York Times, New York Daily News, USA Today, Newsweek and Time Out magazine. He has specifically had great success in treating patients for fear of flying as an innovator in Virtual Reality Therapy. Learn more about Dr. Reiner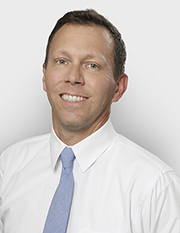 Michael Fraser, PhD, Chief of Staff, is a New York State-Licensed Clinical Psychologist who works with adults, teenagers, children, couples, and families. He received his Bachelor in Psychology from Johns Hopkins University and went on to earn a Doctorate in Clinical Psychology from Temple University. Over the past 23 years, Dr. Fraser has been providing psychological services in both Philadelphia and New York City in a wide range of settings. Outside of Dr. Fraser's private practice, he has worked in hospital outpatient and inpatient psychiatric units, elementary, middle and high school settings, and college counseling centers.
Dr. Fraser has recently increased his attention on what is known in the field as "positive psychology." While many individuals use therapy effectively to alleviate what can be considered "negative symptoms," such as depression, phobias and anger, he believes it is possible to benefit from therapy to enhance performance in certain areas, such as relationship building, public speaking, and athletics.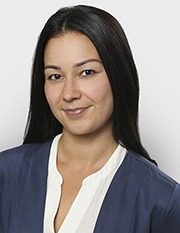 Heather Davidson, Psy.D, BCN, is a New York State licensed psychologist with specialized training in child and adolescent treatment and board certification in neurofeedback. Her main areas of clinical expertise include ADHD, oppositional defiance disorder, anxiety, and OCD. She is also extensively trained in neuropsychological assessment and utilizes a unique approach by combining traditional psychological testing measures with qEEG (a non-invasive brain scan). Although she specializes in child psychology, she works with patients of all ages, specifically with biofeedback, neurofeedback and Virtual Reality Therapy. 
Dr. Heather Davidson received her Bachelor of Arts in psychology from West Virginia University and both her Masters of Arts and Doctoral degree from The Chicago School of Professional Psychology. She also holds certifications from Columbia University in suicide assessment and The Albert Ellis Institute in Cognitive-Behavioral Therapy (CBT) and Rational-Emotive Behavior Therapy (REBT).
Dr. Davidson is the Director of Child and Adolescent Services and the Director of Clinical Training at Behavioral Associates. She created both the postdoctoral fellowship and doctoral externship program and continues to supervise psychology students at various levels on the implementation of CBT, neurofeedback, biofeedback, virtual reality exposure therapy, and neuropsychological assessment.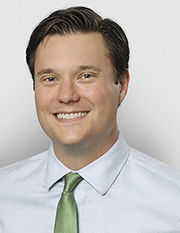 Scott Lloyd, PhD BCN, Director of Therapeutic Technology, has been helping to grow the technology department at Behavioral Associates since joining us in 2009. He obtained a double major in Psychology and Spanish from the University of Cincinnati before receiving his Doctorate in Clinical Psychology with health emphasis from Yeshiva University. Concurrently, he pursued a minor in Neuropsychology continuing his role as a multicultural psychologist at New York Presbyterian Hospital in the divisions of aging and dementia and the child learning center. In the area of health psychology he also received training from the accredited Tobacco Treatment program at the Mayo Clinic in Rochester, MN.
Dr. Lloyd has contributed extensively to our advancement in the use of biofeedback and neurofeedback as treatment protocols. He has helped hundreds of clients achieve their goals of independence from disabling symptoms of anxiety, addiction, depression and learning disabilities. An experienced interpreter and translator, he has helped tailor studies on patient-provider communication, panic disorder and asthma for use within a monolingual Spanish-speaking population.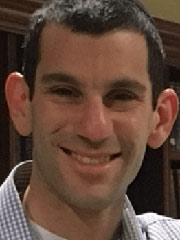 Joshua Dredze, Psy.D., received his undergraduate degree from Yeshiva University before earning his Doctorate in Clinical Psychology at the University of Hartford. While pursuing his Psy.D., he specialized in Cognitive-Behavioral Therapy and Mindfulness-based Therapies. Dr. Dredze completed his fellowship at the Albert Ellis Institute and is an Associate Fellow in Rational Emotive Behavior Therapy. Dr. Dredze specializes in treating anxiety and mood disorders, addictions, and trauma, as well as in assessments for a host of presenting problems.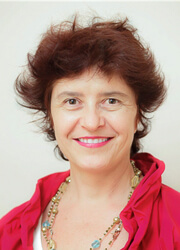 Gabriela A. Hundorfean, MD, studied psychiatry at the Institute of Medicine and Pharmacy in Bucharest, Romania and did her residency the Albert Einstein College of Medicine in the Bronx. In addition to seeing patients at Behavioral Associates, Dr. Hundorfean is the Medical Director at two substance Abuse Clinics and, works at the Rockland Psychiatric Hospital and is a Professor of Psychiatry at the Albert Einstein School of Medicine.
Dr. Hundorfean has performed research in Post-Traumatic Stress Disorder, Seasonal Variation of Attempted Suicide and Transcultural Issues in Sex Therapy. She is a valuable member of our staff with her vast experience in the field of psychiatry as well as her fluency in Romanian, Spanish and English.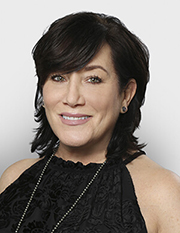 Susan J. Manin, LCSW, is a Psychiatric Social Worker receiving both her Master of Social Work and Bachelor of Science at the New York University School of Social Work. Susan has been seeing patients at Behavioral Associate since 2002. Following 9/11 she worked as a senior therapist for Project Liberty, which offered psychological support to local survivors of the attack.
Susan works extensively with patients suffering from a wide range of diagnoses. Anxiety and depression are areas of concentration, but her experience working with polysubstance abuse, and personality disorders has fortified her eclectic approach to treatment.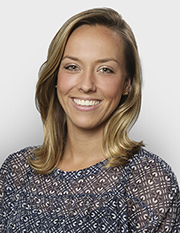 Natalie Wallace, LCSW, BCN, Director of the Dialectical Behavior Therapy Center received her Master of Science in Social Work at Columbia University after receiving her Bachelor of Arts in Psychology at the University of Delaware. She specializes in cognitive behavioral therapy and dialectical behavior therapy and has experience treating a range of disorders including anxiety, depression, phobias, obsessive-compulsive disorder, and borderline personality disorder. Natalie has had great success helping patients increase motivation for change, minimize negative behavior patterns, and cope more effectively with painful emotions. In addition to private practice, she has worked in an elementary school and an outpatient mental health facility.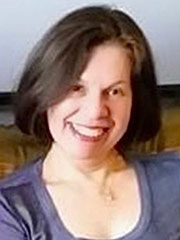 Maribel Rivera, LCSW-R, is a bilingual-bicultural psychotherapist committed to the Latino community. She graduated from La Universidad de Santo Tomás de Aquino in Bogotá, Colombia as a clinical psychologist, and later received her Master's degree in clinical social work from New York University. Mrs. Rivera has extensive experience working at outpatient clinics throughout New York City and Westchester county since 1995. She has ample experience working with families, couples and children using the family system, Cognitive Behavioral Therapy and Dialectical Behavioral Therapy models. In addition to her private practice, she has also served as the coordinator of the Multicultural Program at Mental Health Association of Westchester and as the co-chairperson for the Alianza Latina Mental Health Provider in Westchester county.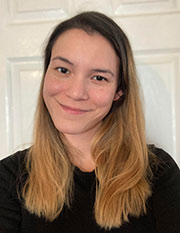 Daisy Dinh LMSW, holds a Master of Social Work from Adelphi University and a dual Bachelor of Arts in Psychology and Sociology from the State University of New York at Stony Brook. Throughout her career, she has worked for hospitals, mental health and substance use clinics, and provided in-home therapy services to families. She has exemplary experience providing therapeutic services to adolescents, adults and families. Daisy utilizes evidenced-based modalities such as cognitive behavioral therapy and mindfulness to assist clients with managing their symptoms and capitalizing on their strengths to foster the recovery process. Prior to Behavioral Associates, Daisy worked as a program director for a preventive services program.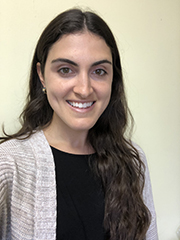 Juliana Caffrey, LCSW, received her Master's of Science in Social Work at Columbia University with a focus in school-based and school-linked services and a concentration in advanced clinical practice. Juliana has experience with Cognitive Behavioral Therapy, Trauma-Informed Care, Motivational Interviewing, Dialectical Behavior Therapy, Play Therapy, and Parent Management Training. Juliana enjoys working with adults and children and has experience working in clinical settings and as a school social worker in New York City schools. Juliana has had success in helping clients through an array of concerns including, depression, anxiety, attention deficits, executive functioning, low self-esteem, and family conflicts. Juliana is passionate about personalizing treatment for each client and empowering clients to meet their goals and live to their truest potential.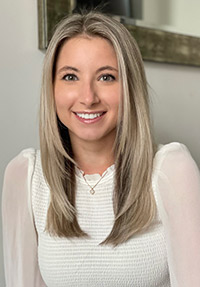 Deborah Missud, MA, EdM, LMHC received her double masters in clinical mental health counseling from Teachers College, Columbia University. Deborah specializes in anxiety, complex trauma, and self-esteem in 20/30-somethings. Deborah takes a holistic approach to therapy, meaning she considers your psychology, environment, and the mind-body connection in your treatment. She employs trauma-informed and anti-racist perspectives in her work, and she seeks to create a safe space where concerns can be explored, insight can be gleaned, and tools can be developed. Deborah is EMDR trained by the EMDR Institute, and she incorporates CBT, internal family systems (IFS), and somatic and mindfulness-based therapies into her work. Deborah also functions as a clinical supervisor for mental health counseling trainees. Prior to Behavioral Associates, Deborah worked in college counseling, community mental health, and with families affected by personality disorders.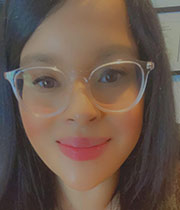 Mary Rom, MHC-LP – Mary desires to create a space in which her clients feel accepted, heard, validated, and motivated as they work through the challenges that life has to offer. Her therapeutic style is respectful, open, warm, and friendly with the occasional usage of corny metaphors and humor, and playfulness. She believes in having an open dialogue and accountability for herself and her clients. Mary has a skill set in psychotherapy, motivational interviewing, and mindfulness cognitive behavioral therapy. Mary has a strong passion to help clients develop a greater sense of self-esteem, self-love, and compassion for others, while simultaneously building their communication skills, and improving conflict resolution skills in their daily lives. She has experience working with individuals who have feelings of worthlessness, anxiety, depression, and work related-stress. In addition to this, Mary is passionate about assisting clients in creating and maintaining boundaries and building on their communication and assertiveness skills.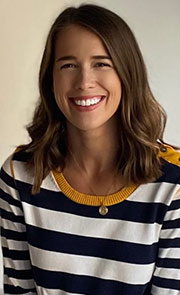 Morgan DeLeo, LMSW received her Master's degree in Social Work from Widener University with a focus on trauma specialized treatment. Throughout her career, she has worked in mental health clinics with clients ranging from children, adults, and families. Morgan has experience utilizing evidence based modalities; such as cognitive behavioral therapy, motivational interviewing, attachment- based therapy, systems theory, acceptance and commitment therapy, and mindfulness. Her approach is strength-based and client-focused to create a unique plan to assist clients with meeting their goals and therapeutic needs. She has experience working in the therapeutic setting with clients who experienced depression, anxiety, bipolar disorder, addiction, grief/ loss, developmental disabilities, post traumatic stress disorder, and life transitions. As well as being a therapist at Behavioral Associates, she is the Director of the Myndlift, a neurofeedback program.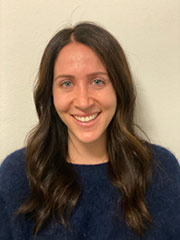 Erin Weinreich, LMSW received her Masters in Social Work from Yeshiva University. For many years, Erin has had the privilege of working with the elderly population, specifically Holocaust Survivors. After receiving a certificate in Child and Family Welfare, Erin is finally making that move to working with children and young adults. At Behavioral Associates, Erin utilizes a collaborative, person centered approach with a focus on mindfulness and Cognitive behavioral therapy. Erin believes strongly in journaling and motivation interviewing.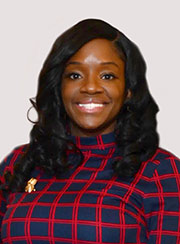 Tanika Eason, MHC, MS
Currently a two-and-a-half-year doctoral student working towards a doctorate in Developmental Psychology at Walden University. Tanika graduated with a Masters in Mental Health Counseling after receiving a bachelor's degree in Psychology.
Her professional repertoire encompasses over 8 years' experience stemming from direct care to clinical services. Throughout her career Tanika has assessed a number of  children, adolescents, and parents for services that addresses and meets the needs of their family dynamics.
She has experience working with the Juvenile delinquent population, at risk youth, and their families with an extended amount of trauma.  Tanika has worked in close capacities with children and adults with experience in, home-based therapy, multi-Systemic therapy, Family functioning therapy, Cognitive Behavioral therapy, and Integrated Treatment Models(ITM). She has serviced chronic delinquent youth and their families who have presented with substance abuse, peer difficulties, behavioral/ mental health issues, and family troubles.
Her goal is to continue providing therapeutic treatment services to positively influence, bring a sense of community, growth, and trust to others.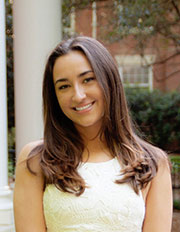 Juliana Graham, LMSW, received her Master of Science in Social Work with a concentration in clinical mental health at Columbia University after receiving her Bachelor of Arts in Psychology at Elon University. Juliana specializes in cognitive behavioral therapy and dialectical behavior therapy to provide collaborative treatment for clients experiencing mood, anxiety, and personality disorders. She harnesses an eclectic, strengths-based approach to helping clients challenge maladaptive patterns of behavior and develop effective coping strategies. Juliana works to create an empathetic therapeutic space that fosters self-esteem building and strengthens emotional processing skills. Juliana has previous experience providing school-based counseling services to adolescents as well as working in an outpatient psychiatric facility.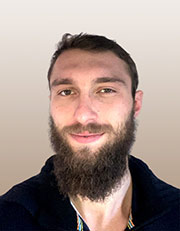 Brian M. Lissak, LMSW, Director of Ketamine Assisted Psychotherapy (KAP), specializes in anxiety, depression, ADD/ADHD, family and interpersonal relationships, OCD, as well as a wide array encompassing many other challenges. He also works with people on Peak Performance training. His work takes place both in a clinical office setting as well as out in the real world, working with you in the way that will most effectively achieve your goals.
Brian is informed by Cognitive Behavioral Therapy (CBT), Internal Family Systems, Somatic Experiencing, Hakomi, Motivational Interviewing, among other modalities and frameworks. He is also trained in Psychedelic Assisted Psychotherapy and works with clients using Ketamine.
Brian likes to meet you as a human, combining a warm and gentle approach while instilling discipline and firmness into your life as a tool for taking charge of your growth and healing. He is also adept at using various forms of biofeedback and neurofeedback as an adjunct to talk therapy, as well as a keen understanding of the nervous system to individuate the application of modalities to each client.
Brian received his Master's Degree in Clinical Social Work from Yeshiva University. Prior to formally becoming a psychotherapist, he was an NCAA athlete and served in the military. Both of those experiences inform his work today.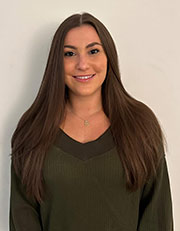 Danielle Galis LMSW, received her Master of Social Work degree from Fordham University, and a Bachelor of Science in Psychology from Indiana University. Danielle utilizes evidence-based therapeutic practices such as: Cognitive Behavioral Therapy, Motivational Interviewing, Trauma-Informed Practice, Psychodynamic Therapy, Strength-Based Therapy and Mindfulness Practices. She values using a collaborative and nonjudgmental approach with clients. It is important to her to use these approaches to ensure that she is promoting the client's autonomy, being able to collaborate with her to inform treatment to meet the client's needs. Also, providing unconditional positive regard to clients to foster a safe and trusting environment to strengthen the client-therapist relationship. Danielle has prior clinical experience in settings such as community health clinic, non-profit agency, and in-home services for families with children with a diagnosis of Autism Spectrum Disorder (ASD). She has experience with clients of all ages, socioeconomic backgrounds, and with a wide range of wellness and mental health concerns, such as: chronic mental illness, depression, anxiety, crisis, suicidal ideation, abuse, grief, and trauma. She prioritizes respecting the inherent dignity and worth of each individual, meaning treating every person equally no matter what walk of life they come from.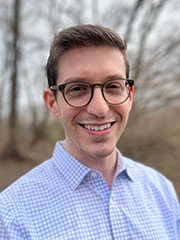 Ari Goldstein, LMSW, is a licensed social worker who specializes in providing counseling and psychoeducation to children and families, adolescents, and young adults experiencing obstacles related to attention deficit/hyperactivity disorder (ADHD), oppositional defiant disorder (ODD), and related learning, social, and behavior struggles. He also works with individuals struggling with anxiety, interpersonal relationships, and other life stressors. His therapeutic approach utilizes psychodynamic conceptualization, person-centered interactions, and cognitive-behavioral treatment interventions. In addition to cognitive behavioral therapy (CBT), Ari incorporates dialectical behavior therapy (DBT) and family systems theory in his work with children, adolescents, and adults. Ari partners with those he works to create a safe space that fosters reflection, curiosity, acceptance, and growth.
Ari received his undergraduate degree from Fairleigh Dickinson University and his Master's degree in Social Work from Yeshiva University. Ari also received training at Child Mind Institute in implementing empirically supported behavior management strategies to encourage positive and pro-social behavior among children with disruptive behavior concerns and those with whom they interact.
Ari is dedicated to the field of Social Work, and he aspires to provide you, your child, and your family with support and the necessary tools to thrive.
Clinical Psychology Postdoctoral Fellows and Externs
Harneet Sahni, Ph.D. (Postdoctoral Fellow), received her Bachelor of Arts in Psychology and Sociology from Stony Brook University, and her Master of Science and Doctorate in School Psychology from Fordham University. She has experience treating a wide range of mental health concerns in various inpatient settings with individuals, families and groups of all ages and cultural backgrounds. Dr. Sahni is trained in Cognitive Behavioral Therapy (CBT), Dialectic Behavioral Therapy (DBT), Mindfulness, Parent Management Therapy/Training (PMT), and Play Therapy, and will work with you to tailor the best, most effective treatment plan for your needs and goals. Dr. Sahni also utilizes art and music in her therapy, especially with children. She is additionally trained in psychological/neuropsychological assessment. Dr. Sahni believes that all individuals can see past their diagnoses if provided an inclusive, safe, compassionate environment which enables them to be resourceful, resilient, responsible and engaged world citizens. Dr. Sahni also practices through a culturally sensitive lens and is fluent in Punjabi and Hindi.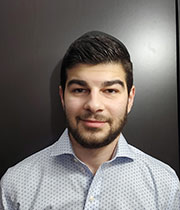 Zalmon Katanov, M.S.Ed. (Psychology Extern), is a PhD candidate in Fordham University's School Psychology Doctorate Program. He received his Bachelor of Arts in Psychology and Masters of Bilingual School Psychology from CUNY Queens College. He has experience working with children, adolescents, and their families with a range of difficulties including those presenting with symptoms of Attention Deficit-Hyperactivity Disorder, Obsessive-Compulsive Disorder, Generalized and Specific Anxiety, Depression, suicide ideation, and Oppositional-Defiant Disorder. Zalmon is trained in evidence-based modalities, including Cognitive and Behavioral Therapy (CBT) and Dialectical Behavioral Therapy (DBT), as well as in performing neuropsychological evaluations. He utilizes a strength-based approach and integrates mindfulness and psychoeducation to empower his clients to have a 'toolbox' of techniques and understanding for use outside the confines of his office. He believes establishing a collaborative and trustful relationship is the key to successful therapeutic outcomes and strives to support clients through a multicultural lens. Zalmon's compassionate care and down-to-earth approach make clients feel safe, comfortable, and understood. He looks forward to meeting you and helping bring out the best you!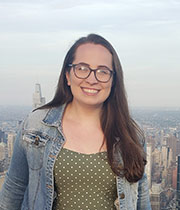 Madison Oberndorf, B.A. (Psychology Extern) is pursuing her doctorate in Clinical Psychology with an emphasis in health psychology from Pace University. She received her Bachelor of Arts in Psychology with a minor in Gender Studies from Pace University as well. Madison has experience in integrative psychotherapy, drawing from Cognitive Behavioral Therapy (CBT), person-centered psychotherapy, and psychodynamic psychotherapy, as well as neuropsychological assessment with individuals of various cultural backgrounds. She also has experience working with individuals with ADHD, Borderline Personality Disorder, Bipolar Disorder, and Schizophrenia. Madison believes in individualized and culturally inclusive care and strives to create collaborative therapeutic relationships with her patients.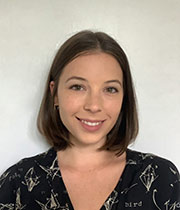 Danielle Hazeltine, M.A. is a clinical psychology doctoral student in the Health Psychology and Clinical Science program at the Graduate Center. She has training in evidence-based treatments for anxiety and depression, with experience working with individuals with trauma histories, anxiety, and depression. She has co-authored publications examining a wide range of topics including the effects of nutrition on mental health symptoms, prenatal stress and children's brain health, and the long-term health effects of PTSD. Her approach to therapeutic work is compassionate and integrative, and she strives to foster a supportive environment for clients' growth.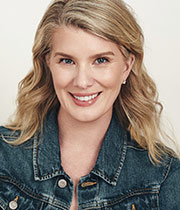 Kim Boxer, M.Ed. comes to Behavioral Associates as a Mental Health Counseling intern from the Counseling Psychology Psy.D. program at Felician University. Her training includes counseling college students, neuropsychological testing, and counseling adults in private practice. She utilizes evidence-based practices, such as Cognitive Behavior Therapy, Positive Psychology, and Mindfulness through the lens of diversity and multiculturalism. Kim empowers her clients to move through maladaptive thoughts, habits, and traumas and create attainable goals and coping skills to live their best life. Kim's therapeutic style can be adapted to each client in a warm, supportive, non-judgmental space; however, she challenges her clients when needed to make changes in their lives. She has experience working with a variety of individuals including those with depression, anxiety, and trauma.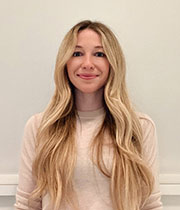 Sasha Engelman, MHC (Psychology Extern) is a Psy.D. candidate in the School-Clinical Child Psychology program at Yeshiva University. She received her B.S. in Behavior and Health Science from Boston University and her Master's in Mental Health Counseling from Baruch College. She has experience providing counseling and therapy to a wide range of individuals including school-aged children and adults. Sasha is trained in various treatment approaches such as Cognitive Behavioral Therapy (CBT) and Psychodynamic Psychotherapy. She is also trained administering in-depth neuropsychological assessments across cognitive, intellectual, and social-emotional development and concerns.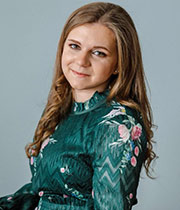 Kayla Reich, M.S., received her Bachelor of Arts in Psychology from Queens College and is currently a third-year student at LIU Post's Clinical Psychology Doctoral program. Kayla is passionate about utilizing cognitive-behavioral therapies to increase quality of life for children, adolescents, and adults with various life experiences and emotional challenges. She has experience in psychological treatment using cognitive behavioral therapy (CBT), dialectical behavior therapy (DBT), acceptance and commitment therapy (ACT), psychodynamic psychotherapy, social skills training, as well as conducting neuropsychological assessments across all stages of developments. Kayla utilizes an empathetic and collaborative approach to therapy and strives to create a comfortable and supportive space to meet each client's individual needs.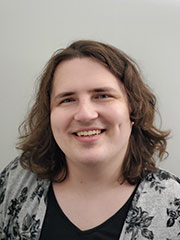 Seri Shevchuk-Hill, BS (they/them), is pursuing their Master of Science in clinical mental health counseling from the City University of New York. They have experience in eclectic psychotherapy, drawing primarily from cognitive behavioral therapy (CBT), dialectical behavioral therapy (DBT), and client-centered approaches. They work to empower their clients to build the life they want to live and meet their goals in therapy by overcoming unhelpful thoughts and changing behavioral habits. They have experience working with LGBTQ+ and other gender, sexual, and romantic minority clients. They also have experience working and with Autistic and ADHD persons.
Administrative Team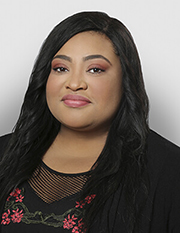 Alethia Williams, Office Manager, Insurance Specialist, Director of Undergraduate Internships, has been with Behavioral Associates for seven years. She is currently continuing her education at Hunter College-CUNY and hopes to pursue her JD degree, specializing in Medical Malpractice and Healthcare law. At Behavioral Associates, she maintains daily operations and handles insurance claims as well as patient accounts. Alethia is also the point of contact and facilitator for undergraduate students, helping them to obtain administrative internships in this vast and competitive field.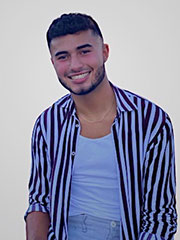 Brandon Bernardi, MSEd, BA, Executive Assistant, Director of Office Systems and Social Media, has been with Behavioral Associates since 2018. Currently, he facilitates the daily operations of the company, provides oriented consulting services, manages our referral network, and directs our social media efforts. In addition, Brandon has helped develop and currently manages our digital office management system which possesses features crucial to our clinical and administrative operations. Brandon currently holds a Master's Degree in Educational Psychology from The College of Saint Rose, and has received a Bachelor of Arts in Social Psychology, with a minor in Political Science, from Hunter College.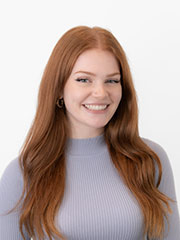 Bri Wellenzohn, BA, Administrative Assistant, has been with Behavioral Associates since 2021 where she initially worked as an undergraduate intern. She was later hired onto the administrative staff in 2023. Today, she assists in managing Behavioral Associates' calendar and helps facilitate the many daily operations of the administrative office. Bri is currently studying at Teachers College, Columbia University to pursue her Ed.M. and M.A. in Mental Health Counseling. Additionally, she has received a B.A. in Psychology, with a minor in Sociology, from SUNY Geneseo.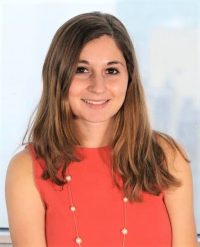 Annie Reiner, BA, Research Associate, started out at Behavioral Associates as an intern. Currently, she is a recruiter and administrator for the "Shining New Light on Dementia Treatment" clinical trial. Annie received her Bachelor of Arts from Kenyon College where she majored in Psychology. She plans on going to graduate school to complete a doctorate in Clinical Psychology.

Samuel Reiner, Administrative Intern
NOW OFFERING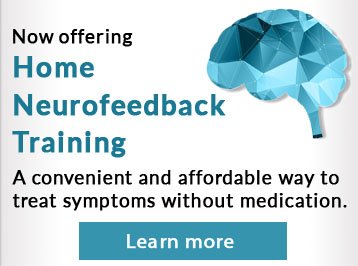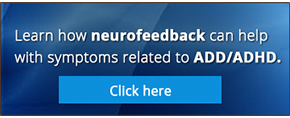 CONDITIONS COMMONLY TREATED IN BA
OPENING HOURS
| | |
| --- | --- |
| Business Hours | 9:00 – 7:30 |
| Appointment Hours | 8:00 – 9:00 |
| | |
212.860.8500
OFFICE LOCATIONS
Make An Appointment
Have a question about our mental health services? Ready to make your first appointment? Fill out the form below and our Care Team will reach out to you within 48 hours.