Meet the Behavioral Associates Team
Dr. Robert Reiner has been directing a diverse team at Behavioral Associates since he founded the company in 1988. Each staff member was chosen for their unique specialty and ability to add value to the Behavioral Associates team. This includes licensed psychiatrists, psychologists, social workers, as well as a team of supervised trainees from the top programs across the country.
Our Staff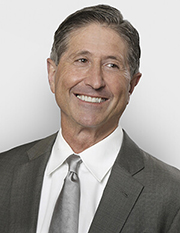 Robert H. Reiner, PhD BCN BCB, Executive Director and Founder, has been practicing psychology since 1981. After receiving his undergraduate degree at the University of Pennsylvania, he went on to get his Doctorate in Clinical Psychology at the University of Alabama and serve his clinical internship at Bellevue Hospital.
Dr. Reiner is well known for his work in treating anxiety and phobias through biofeedback and Virtual Reality Therapy. He has been credited for this work in articles in The Wall Street Journal, The New York Times, New York Daily News, USA Today, Newsweek and Time Out magazine. He has specifically had great success in treating patients for fear of flying as an innovator in Virtual Reality Therapy. Learn more about Dr. Reiner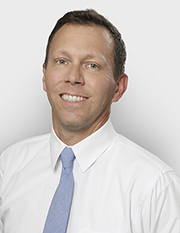 Michael Fraser, PhD, Chief of Staff, is a New York State-Licensed Clinical Psychologist who works with adults, teenagers, children, couples, and families. He received his Bachelor in Psychology from Johns Hopkins University and went on to earn a Doctorate in Clinical Psychology from Temple University. Over the past 23 years, Dr. Fraser has been providing psychological services in both Philadelphia and New York City in a wide range of settings. Outside of Dr. Fraser's private practice, he has worked in hospital outpatient and inpatient psychiatric units, elementary, middle and high school settings, and college counseling centers.
Dr. Fraser has recently increased his attention on what is known in the field as "positive psychology." While many individuals use therapy effectively to alleviate what can be considered "negative symptoms," such as depression, phobias and anger, he believes it is possible to benefit from therapy to enhance performance in certain areas, such as relationship building, public speaking, and athletics.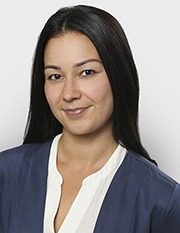 Heather Fichtel Davidson, PsyD BCN, Director of the Children's Center, received her Bachelor of Arts from West Virginia University and both Master of Arts and Doctorate from the Chicago School of Professional Psychology. She also holds certifications from Columbia University in suicide assessment and The Albert Ellis Institute in RBT.
Dr. Fichtel has specific expertise in the treatment of childhood anxiety and the disruptive behavior disorders. Her current focus of research includes the effectiveness of neurofeedback on children presenting with attention-deficit hyperactivity disorder (ADHD), oppositional defiance disorder, and trichotillamania. In addition to private practice, she has experience working in a psychiatric hospital, medical orphanage, and community mental health center.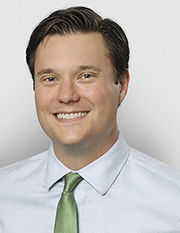 Scott Lloyd, PhD BCN, Director of Therapeutic Technology, has been helping to grow the technology department at Behavioral Associates since joining us in 2009. He obtained a double major in Psychology and Spanish from the University of Cincinnati before receiving his Doctorate in Clinical Psychology with health emphasis from Yeshiva University. Concurrently, he pursued a minor in Neuropsychology continuing his role as a multicultural psychologist at New York Presbyterian Hospital in the divisions of aging and dementia and the child learning center. In the area of health psychology he also received training from the accredited Tobacco Treatment program at the Mayo Clinic in Rochester, MN.
Dr. Lloyd has contributed extensively to our advancement in the use of biofeedback and neurofeedback as treatment protocols. He has helped hundreds of clients achieve their goals of independence from disabling symptoms of anxiety, addiction, depression and learning disabilities. An experienced interpreter and translator, he has helped tailor studies on patient-provider communication, panic disorder and asthma for use within a monolingual Spanish-speaking population.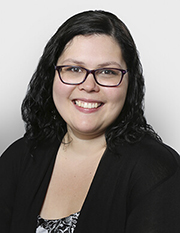 Pamela Castineiras, PsyD BCB, received her undergraduate degree from NYU before earning her Doctorate in Clinical Psychology at Widener University. While pursuing her PsyD, she specialized in Health Psychology and Acceptance and Commitment Therapy. Dr. Castineiras has also obtained certifications in military and veterans behavioral health, general biofeedback, heart rate variability biofeedback, and capnometry biofeedback.
Dr. Castineiras specializes in treating anxiety disorders, chronic health and pain conditions, and attention difficulties as well as helping individuals improve their focus, reduce stress, and succeed academically and professionally.
Joshua Dredze, Psy.D., received his undergraduate degree from Yeshiva University before earning his Doctorate in Clinical Psychology at the University of Hartford. While pursuing his Psy.D., he specialized in Cognitive-Behavioral Therapy and Mindfulness-based Therapies. Dr. Dredze completed his fellowship at the Albert Ellis Institute and is an Associate Fellow in Rational Emotive Behavior Therapy. Dr. Dredze specializes in treating anxiety and mood disorders, addictions, and trauma, as well as in assessments for a host of presenting problems.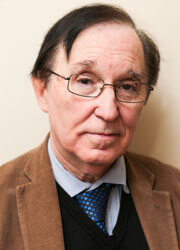 Ralph Speken, MD, studied psychiatry at the University of Colorado holding his internship at the Montefiore Pediatric Center after receiving a Master's degree at Columbia College. Dr. Speken is currently the psychiatric consultant to an array of city agencies offering protective services for adults in New York City. He spent many years in private practice and has held staff and teaching positions at various hospitals in the New York area.
As a psychiatrist on staff at Behavioral Associates he will prescribe medication when deemed necessary. He is also trained in acupuncture and has extensive knowledge in environmental and nutrition medicine. While in certain cases medication is recommended, Dr. Speken shares in our belief that alternatives exist that may be worth exploring when making treatment decisions.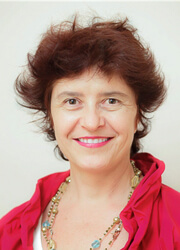 Gabriela A. Hundorfean, MD, studied psychiatry at the Institute of Medicine and Pharmacy in Bucharest, Romania and did her residency the Albert Einstein College of Medicine in the Bronx. In addition to seeing patients at Behavioral Associates, Dr. Hundorfean is the Medical Director at two substance Abuse Clinics and, works at the Rockland Psychiatric Hospital and is a Professor of Psychiatry at the Albert Einstein School of Medicine.
Dr. Hundorfean has performed research in Post-Traumatic Stress Disorder, Seasonal Variation of Attempted Suicide and Transcultural Issues in Sex Therapy. She is a valuable member of our staff with her vast experience in the field of psychiatry as well as her fluency in Romanian, Spanish and English.
Gloria Redlener RN, BSN, received her Bachelor of Science in Nursing at the University of Miami. She specialized in psychiatric nursing and has extensive clinical experience with children, families and adults in both inpatient and outpatient settings. Prior to her work in staff development, she was a nursing supervisor skilled in crisis intervention and behavior management. She pursued a career in school nursing and continued her work with individuals and groups. In addition, she accompanied mobile medical units to help victims of Hurricanes Katrina and Sandy.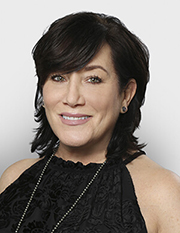 Susan J. Manin, LCSW, is a Psychiatric Social Worker receiving both her Master of Social Work and Bachelor of Science at the New York University School of Social Work. Susan has been seeing patients at Behavioral Associate since 2002. Following 9/11 she worked as a senior therapist for Project Liberty, which offered psychological support to local survivors of the attack.
Susan has worked extensively with clients suffering from a wide range of diagnoses including polysubstance abuse, depression, character and psychotic disorder, and with a history of trauma.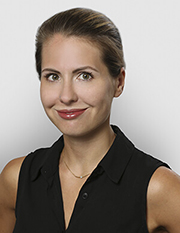 Anya Shumilina, LCSW, BCN, MA, Director of Dialectical Behavior Therapy, received her Master of Social Work at the Columbia University School of Social Work in the Dialectical Behavioral Therapy (DBT) Program after receiving a Master of Arts at the City College of New York. She has held positions at both Mount Sinai and Bronx Lebanon Hospitals giving her in depth experience with patients dealing with depression, anxiety and addiction.
Specializing in DBT and Mindfulness, Anya has had great success in the treatment of patients suffering from borderline personality disorder, Post-Traumatic Stress Disorder, eating disorders, anxiety, depression, addictions and phobias. She has also helped numerous patients exhibiting extreme mood swings, self-injurious behaviors and emotional dysregulation. Anya is fluent in Russian and has worked both internationally and domestically devoting many hours working with the LGBTQ, minority, and immigrant populations.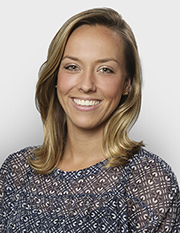 Natalie Wallace, LMSW, BCN, received her Master's in Social Work at the Columbia University School of Social Work after receiving her Bachelor's in Psychology at the University of Delaware.  She specializes in cognitive behavioral therapy and dialectical behavior therapy and has experience treating a range of disorders including anxiety, depression and obsessive-compulsive disorder.  Natalie has had great success helping patients increase motivation for change, minimize negative behavior patterns and cope more effectively with painful emotions.  In addition to private practice, she has worked in an elementary school and an outpatient mental health facility.
Maribel Rivera, LCSW-R, is a bilingual-bicultural psychotherapist committed to the Latino community. She graduated from La Universidad de Santo Tomás de Aquino in Bogotá, Colombia as a clinical psychologist, and later received her Master's degree in clinical social work from New York University. Mrs. Rivera has extensive experience working at outpatient clinics throughout New York City and Westchester county since 1995. She has ample experience working with families, couples and children using the family system, Cognitive Behavioral Therapy and Dialectical Behavioral Therapy models. In addition to her private practice, she has also served as the coordinator of the Multicultural Program at Mental Health Association of Westchester and as the co-chairperson for the Alianza Latina Mental Health Provider in Westchester county.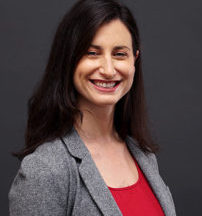 Sarah Friedman, MS, LMSW, holds a Master of Science in Social Work from Columbia University, a Master of Science in Applied Statistics from New York University and a Bachelor of Arts in Psychology from the University of Wisconsin-Madison. She has worked in multiple human care organizations and mental health research settings, and is experienced helping patients with anxiety, depression and other psychological disorders build skills that bring greater well-being to their lives. Sarah admires the courage that all patients demonstrate by engaging in therapy and enjoys the collaborative nature of the cognitive behavioral approach. Prior to Behavioral Associates, Sarah worked with individuals with cognitive disabilities and survivors of trauma.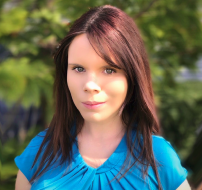 Valerie Smith, LMSW, carries a Master of Social Work from the Fordham University Graduate School of Social Service and Bachelor of Social Work from Adelphi University. Valerie identifies as a holistic therapist, recognizing the relationship between all dimensions of a person. She specializes in cognitive behavioral therapy, trauma-focused cognitive behavioral therapy, and mindfulness for the treatment of various conditions, such as post-traumatic stress disorder, depression, and anxiety. Furthermore, she believes all individuals can achieve serenity, wellness, and wholeness through the courage to work on themselves, which begins with the strength to enter therapy. Prior to joining Behavioral Associates, Valerie worked as a therapist at a private practice, as well as a clinician and program manager at a community mental health agency.
Juliana Caffrey, LMSW, received her Master's of Science in Social Work at Columbia University with a focus in school-based and school-linked services and a concentration in advanced clinical practice. While in graduate school Juliana interned as a school social worker at KIPP STAR Middle School located in Harlem, New York, providing clinical services to the students. After graduation Juliana worked for another high performing charter school, a therapeutic day program in the South Bronx and was recently hired by The Department of Education as a school social worker at The Salk School of Sciences. Juliana has had experience providing students with multiple forms of interventions and therapies including but not limited to, Trauma-Focused Cognitive behavioral therapy, Motivational Interviewing and Mindfulness Based Interventions.
Cara Camacho, MHC-LP received her Master's degree in Forensic Mental Health Counseling at John Jay College of Criminal Justice after receiving her Bachelor's degree in Psychology at Hunter College.  She specializes in cognitive behavioral therapy and has worked in private practice as well as institutional settings including substance abuse rehabilitation centers, court programs and prisons helping patients from diverse backgrounds gain more awareness of the thoughts that influence their behaviors and create their realities.  Cara has been most effective in helping patients increase their awareness of limiting thoughts and behaviors that undermine their success and long term goals while simultaneously assisting patients in building a reservoir of positive coping skills and resources primarily through CBT and DBT.
Stephanie Gemelli, MHC-LP, NCC received her Master's in Clinical Mental Health Counseling at the St. John's University after receiving her Bachelor's in Psychology with a concentration in Applied Behavioral Analysis (ABA) at the SUNY Binghamton University. She has a background in providing cognitive behavioral therapy, motivational interviewing, and dialectical behavior therapy and has experience treating a range of disorders including anxiety, depression, and borderline personality disorder. In addition to private practice, she has interned in an inpatient mental health facility, worked in an elementary school specialized for children predominantly holding a diagnosis of Autism Spectrum Disorder, and provided at-home ABA services.
Clinical Postdoctoral Fellows
Andrew Lima, Psy.D, received his Bachelor of Music in Music Education from Berklee College of Music. He then went on to receive a Master's degree and Doctorate in Clinical Psychology from Albizu University with a concentration in Health Psychology. During graduate school, Dr. Lima completed clinical rotations at Miami Children's Hospital, and The University of Miami Miller School of Medicine with an emphasis on neuropsychological testing, and inpatient consultation liaison psychology. Dr. Lima also completed an APA accredited internship at Eastern Virginia Medical School/ Children's Hospital of the King's Daughters, with an emphasis on inpatient pediatric health psychology, psychological evaluation, and pediatric pain disorders. Dr. Lima has a particular interest in working with complex children/ families, chronic pain disorders, nutritional psychology, neuropsychological evaluation, and the utilization of biofeedback and neurofeedback as a means for facilitating lasting physiological change.
Clinical Psychology Externs
Alexis Zollo, MSEd., received her Bachelor of Arts in Psychology and Women and Gender Studies from Muhlenberg College. She went on to receive her Masters degree and is currently pursuing her doctoral degree in Counseling Psychology from Fordham University. Ms. Zollo worked at City College of New York at their counseling center, where she utilized both psychodynamic and brief cognitive behavioral therapy with diverse students. Her research is focused on women and trauma, specifically on women's experiences coping with emergency cesarean sections."
Suzanne Brier, B.A., received her Bachelor of Arts in Psychology from Muhlenberg College.  She is currently in pursuit of her Doctor of Philosophy in School Psychology with a specialization in Therapeutic Interventions from Fordham University. Ms. Brier interned at the Columbia University Clinic for Anxiety and Related Disorders (CUCARD) where she treated children with ADHD and disruptive disorders. At NYU Langone and Kurtz Psychology Consulting's selective mutism camps, she treated children and adolescents with selective mutism, autism, generalized anxiety, and social phobia.
Tanya Singh, M.A. received her Bachelor of Arts in Psychology from Jacksonville University and her Master's degree in Psychology in Education at Teachers College, Columbia University. She is currently pursuing her doctoral degree in Clinical Psychology at Montclair State University. Tanya previously interned at the Hoboken University Medical Center and SUNY Downstate Medical center where she utilized evidence-based intervention with a diverse clientele. Her research interests include examining the role of individual and cultural differences governing risk and resilience factors to suicidal behaviors. Additionally, her research focuses on using technology to deliver evidence-based treatments as well as facilitate mental health in globally underserved populations.
Social Work Graduate Interns
Grace Lawton, MSW Candidate (2021), is currently pursuing her Master of Social Work at Columbia University after receiving her Bachelor of Science from Boston University. She previously interned for the NYC Department of Education, where she supported high school students through individual and group counseling using evidence-based interventions. At Columbia, Grace focuses her training in evidence-based modalities such as motivational interviewing, cognitive behavioral therapy and dialectical behavioral therapy to treat anxiety-related and depressive disorders. Grace utilizes a collaborative, strengths-based approach with patients to help address negative behavioral patterns, build and strengthen healthy coping skills, and increase motivation for change.
Jillian Singer, MSW Candidate (2021), is pursuing a Master of Social Work at Columbia University, where she focuses on Advanced Clinical Practice and Mental Health. At Columbia, Jillian has studied Motivational Interviewing (MI) and Dialectical Behavior Therapy (DBT), and she serves as a Graduate Student Liaison for the New York City Cognitive Behavioral Therapy Association (NYC-CBT). Jillian has also trained in CBT for Depression and Suicide at the Beck Institute. Jillian believes in taking a collaborative and empathetic approach with clients, and she works with them to identify and address negative thoughts, resolve ambivalent feelings and find the motivation for change, and build interpersonal effectiveness and coping skills.
Administrative Team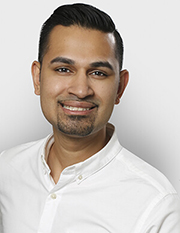 Andrew Permaul, BS, Office Manager, has been at Behavioral Associates for six years. Andrew received his Bachelor of Science at The City College of New York majoring in Psychology and with a double minor in Jewish Studies and Biology. We are lucky to have Andrew as part of our staff considering his vast technical knowledge and excellent interpersonal skills.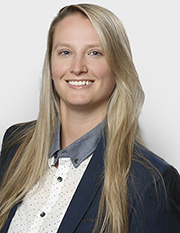 Brieanna Scolaro, LMSW, Director of Community Relations, received her Master in Social Work from Columbia University and Bachelor in Psychology from the University of Delaware. She has five years experience in mental health and human rights program development, and has worked in both non-profit and for-profit settings.
Brieanna oversees all internal and external relationships at Behavioral Associates. This includes coordinating research programs, organizing presentations in the community and leading our online communications team. Additionally, she is the Project Coordinator for the Myndlift Home Neurofeedback Project, an innovative technology that enables patients to train their brain from the comfort of their own home, and the supervisor for the Office Internship program.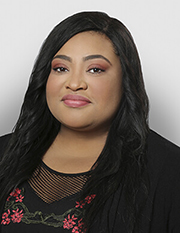 Alethia Williams, Executive Assistant/Insurance Specialist, assists in the processing of insurance claims and managing the front desk. Currently, she is halfway done with her Bachelor in History and double minor in Criminal Justice and Creative Writing. After she completes her current studies, she looks forward to pursuing a law degree.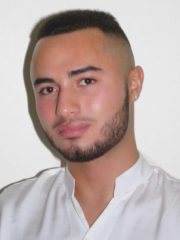 Brandon Bernardi, BA, Administrative Assistant, started out at Behavioral Associates as an intern in the office internship program. Currently, he assists the administrative team in various duties. Brandon received his Bachelor of Arts from Hunter College where he majored in Social Psychology and minored in Political Science. He plans on going to graduate school to complete a doctorate in Industrial-Organizational Psychology.
Laura Holdrege, Graduate Social Work Intern, is currently pursuing a Master's in Social Work from Columbia University with a focus in social enterprise administration, and has a Bachelor's in social work management from St. Olaf College. At Behavioral Associates, Laura supports patient care coordination, partnership building and program management, including the Myndlift Home Neurofeedback program. Laura has worked and volunteered with several nonprofit organizations over the past five years, including the Utah Health Policy Project and the Center for Nonprofit Management, and speaks conversational Spanish, French and German.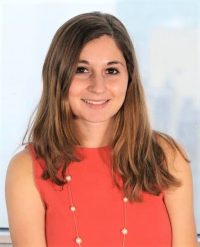 Annie Reiner, BA, Research Associate, started out at Behavioral Associates as an intern. Currently, she is a recruiter and administrator for the "Shining New Light on Dementia Treatment" clinical trial. Annie received her Bachelor of Arts from Kenyon College where she majored in Psychology. She plans on going to graduate school to complete a doctorate in Clinical Psychology.
NOW OFFERING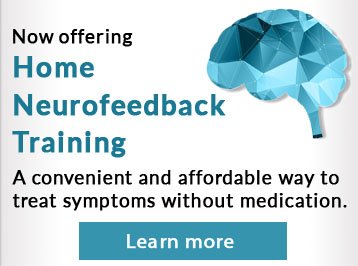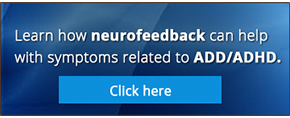 CONDITIONS COMMONLY TREATED IN BA
OPENING HOURS
| | |
| --- | --- |
| Business Hours | 9:00 – 7:30 |
| Appointment Hours | 8:00 – 9:00 |
| | |
212.860.8500
OFFICE LOCATIONS
Make An Appointment
Have a question about our mental health services? Ready to make your first appointment? Fill out the form below and our Care Team will reach out to you within 48 hours.