Frequently Asked Questions
How do I schedule an initial consultation?
You can book the initial consultation through our online booking service, by contacting us or by calling (212) 860 8500 between 9:00 AM and 7:30 PM on weekdays.  If you call outside regular business hours leave a message and someone will get back to you promptly.
What can I expect at my first visit?
Dr. Robert Reiner personally meets each new patient for an initial consultation during which he will assess your individual needs, begin to devise a treatment plan and match you with a therapist from the large staff of professionals at Behavioral Associates. Our Dialectical Behavior Therapy (DBT) Program is directed by Anya Shumilina, LCSW, BCN. Please arrive 10 minutes early to fill out our new patient intake packet.
Does insurance cover my treatment?
Please call our office at (212) 860-8500 or contact us to find out if your insurance plan is covered at Behavioral Associates. Without insurance, the initial consultation is $225.00, and the ongoing sessions operate on a sliding scale based on the treatment type and expertise of the provider.
Do you work with out of network benefits? 
Based on your insurance plan, you may be eligible for out of network benefits. It is the patient's responsibility to call their plan and figure out what their out of network benefits would be. The front desk will be able to give you an invoice for services provided, which you will submit to your insurance company. You are responsible for paying the full cost of services, and any reimbursement will be sent to you directly by the insurance company.
What type of treatment do you offer?
At Behavioral Associates we specialize in Cognitive Behavioral Therapy which can be combined with Biofeedback, Neurofeedback, Virtual Reality Therapy and qEEG Assessment. We also offer Dialectical Behavior Therapy as well as Neuropsychological Testing for patients who may benefit from this type of treatment. We do have a Psychiatrist on staff for cases in which medication is deemed necessary.
What are the qualifications of the therapists at Behavioral Associates?
The staff consists of licensed psychologists, psychiatrists, social workers and doctoral candidates. Our director, Dr. Robert Reiner has more than 30 years of clinical experience. Our Clinical Training Program is home to 5-7 Postdoctoral Fellows, Clinical Externs and Social Work Interns, all of which come from top universities from around the nation. We take pride in the diversity of our staff, several of whom are multi-lingual (Spanish, Russian).
How long will I have to be in counseling?
The length of treatment varies depending upon the individual and the treatment. For instance, Cognitive Behavioral Therapy (CBT) is known to generate results that are both durable and quick. Sessions typically last 45 minutes and occur 1-2 times per week. On average, CBT therapy takes 16-20 weekly sessions to be effective, as opposed to other more traditional forms that are often long term or open ended. Virtual Reality Therapy for phobias is an average of 8-12 sessions. For neurofeedback, research points to 20-40 sessions in order to see results.
How do I join the DBT program?
Every new patient (18 and over) that comes into our office with interest in the DBT program will first need to schedule a 30 minute initial consultation with the Director of DBT, Anya Shumilina, LCSW, BCN or the current DBT Coordinator. During this meeting, the DBT Group leader can get background information, asses the patient, and see if they will be a good fit for the program.  At this time we have two DBT groups. One that meets on Wednesday nights from 6-7:30pm and another that meets on Thursday nights from 7-8:30pm. We do not offer individual DBT therapy without group therapy. Patients must be working with an individual therapy (can be outside the office) to join the weekly DBT group.
What types of training opportunities do you offer? 
Our Clinical Training Program hosts 4-6 Postdoctoral Fellows, Clinical Psychology Externs and Social Work Interns each scholastic year. Additionally, the Behavioral Associates Office Internship accepts 1-2 candidates per semester (non-clinical position). Learn more. 
NOW OFFERING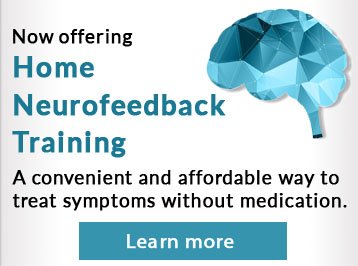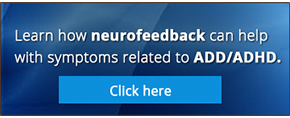 CONDITIONS COMMONLY TREATED IN BA
OPENING HOURS
| | |
| --- | --- |
| Business Hours | 9:00 – 7:30 |
| Appointment Hours | 8:00 – 9:00 |
| | |
212.860.8500
OFFICE LOCATIONS
Make An Appointment
Have a question about our mental health services? Ready to make your first appointment? Fill out the form below and our Care Team will reach out to you within 48 hours.