Frequently Asked Questions
What is your cancelation policy?
We are modifying our policy regarding first appointments (intake interviews) in an effort to accommodate the unprecedented and explosive demands for mental health services in the tri state metropolitan area. As we move into the second half of the second year of COVID it has become obvious that we are fighting two pandemics, one biological and the other psychological.
The amount of people seeking psychological services has tripled from what we ordinarily see in a typical year. This has been confirmed by a recent NIMH report.
We hope this will encourage prospective patients who are serious about following up while, at the same time, discouraging people from making appointments they are unlikely to keep. Because there are only so many hours in the day, when people make appointments they are unlikely to keep, it deprives people of the opportunity to get the help they desperately need.
All new patients interested in scheduling an initial consultation with Dr. Reiner are required to place a $20.00 credit card deposit, which will be rebated or deducted from their fee, following their initial consultation at Behavioral Associates. But patients who blow off appointments that are not cancelled within 48 hours will forfeit their twenty dollars.
Hopefully, this won't happen too often, but any money that is collected will not be added to our bank accounts. It will be donated to medical centers and laboratories that are developing better diagnostic and treatment strategies to limit the effects of this virulent virus.
How are you navigating COVID-19?
All services and appointments are being conducted virtually.
What is your contact information?
Phone: (212) 860-8500
Fax: 2.2860.9597
Office location: 1619 3rd Avenue, Suite 202 (2nd Floor) New York, NY 10128
What type of treatment do you offer?
At Behavioral Associates we specialize in Cognitive Behavioral Therapy, which can be combined with Biofeedback, Neurofeedback, Virtual Reality Therapy, qEEG Assessment and Myndlift Home Neurofeedback. We also offer Dialectical Behavior Therapy, Group Therapy and Neuropsychological Testing. The Behavioral Associates Children's Center works with children ages 4-17. We do have a Psychiatrist on staff for cases in which medication is deemed necessary.
How do I schedule an appointment?
Appointment(s) can be made via our online scheduling platform, Zocdoc.com, or by calling our office at (212) 860-8500. Please call the office if scheduling an appointment with the Children's Center or the Dialectical Behavior Therapy Program. For all appointments scheduled online, a member of our team will be in touch prior to the initial appointment to verify the patient's health insurance information.
What can I expect at the initial consultation?
New patients will have a 30-minute initial consultation with Dr. Robert Reiner. In this session, Dr. Reiner will gather information about the patient's symptoms and goals, provide a treatment recommendation and match the patient to the appropriate therapist from the large staff of professionals at Behavioral Associates. The initial consultation for child or DBT patients will be conducted by a clinician from the respective department.
Does insurance cover my treatment?
Please call our office at (212) 860-8500 or contact us to find out if the patient's insurance plan covers Behavioral Associates. Without insurance, the initial consultation, as described above, is $225, and the ongoing sessions operate on a sliding scale based on the treatment type and expertise of the provider. Most providers are in-network with Blue Cross Blue Shield and/or Cigna.
Do you work with out of network benefits?
Based on the patient's insurance plan, they may be eligible for out of network benefits. It is the patient's responsibility to call their plan to learn about their out of network benefits. The front desk will be able to give the patient an invoice for services provided, which they will submit directly to their insurance company. The patient is responsible for paying the full cost of services and any reimbursement will be sent to them by the insurance company.
Do you work with children and youth?
Yes, Behavioral Associates Children's Center is dedicated to providing compassionate, effective and comprehensive care for each child, teen and family that walks through our door (ages 4 -17). Our goal is to provide an environment where children and their families are given the support and care needed to thrive and make positive changes. Schedule your child's appointment(s) by calling our office at (212) 860-8500.
How do I join the DBT program?
Every new patient (18 and over) with interest in the DBT program will first need to schedule a 30-minute intake appointment by calling our office at (212) 860-8500. In this session, the clinician will assess the patient, gather background information about the patient and determine if the patient will be a good fit for the program. At this time we have two DBT groups: one that meets on Wednesday nights from 6:00pm to 7:30pm and another that meets on Thursday nights from 7:00pm to 8:30pm. Patients must be working with an individual therapist (can be outside the office) in order to join the weekly DBT group. We do not offer individual DBT therapy without group therapy.
What are the qualifications of the therapists at Behavioral Associates?
The clinicians consist of licensed psychologists, psychiatrists, social workers and doctoral candidates. Our director, Dr. Robert Reiner has more than 30 years of clinical experience. Our Clinical Training Program is home to a team of Postdoctoral Fellows, Clinical Externs and Social Work Interns, all of whom come from top universities from around the nation. We take pride in the diversity of our staff, several of whom are multilingual.
How long will I have to be in counseling?
The length of treatment varies depending upon the individual and the treatment. For instance, Cognitive Behavioral Therapy (CBT) is known to generate results that are both durable and quick. Sessions typically last 45 minutes and occur 1-2 times per week. On average, CBT therapy takes 16-20 weekly sessions to be effective, as opposed to other more traditional forms that are often long-term or open ended. Virtual Reality Therapy for phobias is an average of 8-12 sessions. For neurofeedback, research points to 20-40 sessions in order to see results.
What types of clinical training opportunities do you offer?
Our Clinical Training Program hosts Postdoctoral Fellows, Clinical Psychology Externs and Social Work Interns each scholastic year. Additionally, we accept 1-2 non-clinical interns each semester to assist the admin team.
What if I have other questions?
Call our office at (212) 860-8500 or drop your question into our contact form and a member of our team will reach out to you within 48 hours.
NOW OFFERING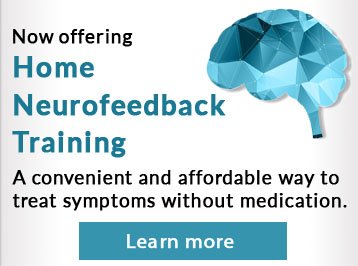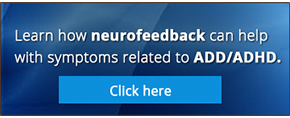 CONDITIONS COMMONLY TREATED IN BA
OPENING HOURS
| | |
| --- | --- |
| Business Hours | 9:00 – 7:30 |
| Appointment Hours | 8:00 – 9:00 |
| | |
212.860.8500
OFFICE LOCATIONS
Make An Appointment
Have a question about our mental health services? Ready to make your first appointment? Fill out the form below and our Care Team will reach out to you within 48 hours.