Myndlift Home Neurofeedback
What is Myndlift Home Neurofeedback?
Neurofeedback, also called EEG biofeedback, is a medication free way to improve cognitive performance and increase your brain's ability to regulate itself. Patients are able to increase or decrease certain types of problematic brain activity by watching a video, listening to music or playing a game.
Myndlift offers therapist-guided neurofeedback in an affordable, accessible, and safe way from the comfort of your own. Children, teens and adults are able to treat ADHD, anxiety, depression and more and improve their brain states by completing specific trainings on the Myndlift system.. The treatment is done using a Muse EEG headset and an Android tablet, both provided by our staff. 
The specific training that a patient does is created by our Board Certified health care providers (Psychologists / Psychiatrists) based on your qEEG brain scan. The brain scan produces a functional map of your brain's electrical activity and lets us see what areas need to be improved. Based on what we now know about your symptoms from the brain map, your therapist will tell you how many times to train each week and the duration of each session (i.e 15 minutes per day, 3-5 days per week). Follow up brain scans are used to track progress, monitor results and update the treatment accordingly.
Read the article: "Research shows Myndlift is a Powerful Treatment for ADHD"
Training brainwaves and the impact.

What patients are saying about Myndlift
"Last night, in my final round, I felt like I had an out of body experience. A calmness hit me that felt unreal. I finally let go of my thoughts, focused on my breath and got out of my own way. I also got my highest score yet. When I came in today, I was eager to look at my results in the dashboard. Sure enough, a huge alpha spike occurred in the final round."
"I have been working on interpersonal problems all my adult life, but I feel that the Myndlift exercises are showing accelerated improvements."
"I have been using an at-home program they offer called Myndlift along with CBT to strengthen my mindfulness practice. This program is a simpler version of neurofeedback that I can use daily from home. It is entertaining plus I like that I get to see my achievements, which encourages me to keep going."
"I did my first training session this morning and absolutely love how simple and straightforward the layout is!"
Why rent a mobile neurofeedback training system?
Cost-Effective: Save money and time by renting a home training unit.

See Results: Increase your total number of training days, allowing you to see quicker results.

Convenience: Train anywhere with an internet connection. At home, work or on the go!

Family Training: Multiple family members can train on the same device.

11 Training Modes: Pick any of 11 training modes, including games, videos and audio.
To learn more about neurofeedback, check out this presentation: What is neurofeedback? (33 slides)
Why consider neurofeedback before medication?
Behavioral Associates believes in exploring organic and natural approaches to treating mental and physical health symptoms when possible before medication. In the instance of ADHD, doctors often prescribe stimulants such as Adderall or Ritalin. Unfortunately these medications come with unwanted side effects and potential long term consequences. Neurofeedback allows your psychologist or therapist to treat ADHD and other symptoms without using medication as the primary intervention. Some patients may choose to add neurofeedback training alongside their current medication in order to reduce their dependence or completely transition off. For these instances, our staff works closely with the prescribing Psychiatrist.
What are the next steps?
You will first complete a

qEEG Brain Scan

. This will allow your therapist to understand your brain's current functioning and create an individualized neurofeedback training protocol.

After your training protocol has been created, you will be set up with a Myndlift home training system (EEG headband, tablet) that is easily accessible via a personal username and password.

Now you are ready to begin your training with support from your therapist at Behavioral Associates.
NOW OFFERING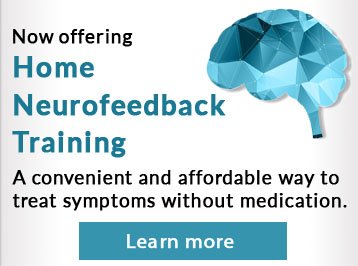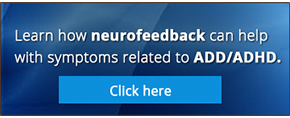 CONDITIONS COMMONLY TREATED IN BA
HOURS OF OPERATION
| | |
| --- | --- |
| Front Desk Hours | 9:00 – 7:30 |
| Appointment Hours | 8:00 – 9:00 |
| | |
212.860.8500
OFFICE LOCATIONS
Make An Appointment
Have a question about our mental health services? Ready to make your first appointment? Fill out the form below and our Care Team will reach out to you within 48 hours.