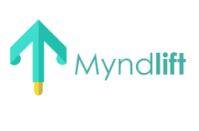 Behavioral Associates is internationally known as a leader in mental health technology combining traditional Cognitive Behavioral Therapy approaches with neurofeedback, biofeedback and Virtual Reality Therapy. We are proud to be the first practitioners in the metropolitan tri-state area to offer Myndlift, a qEEG-based home neurofeedback training system.
Home neurofeedback training is a safe, medication-free way to treat ADHD, anxiety, depression and more in children, teens and adults. While most of the treatment can be done on the go using the Myndlift system, the treatment protocols are generated by our Board Certified health care providers (Psychologists / Psychiatrists) based on your qEEG brain scan and monitored in real-time through an online dashboard.
Why rent a mobile neurofeedback training system?
Cost-Effective: Save money and time by renting a home training unit.

See Results: Increase your total number of training days, allowing you to see quicker results.

Convenience: Train anywhere with an internet connection. At home, work or on the go!

Family Training: Multiple family members can train on the same device.

6 Training Modes: Pick any of six training modes, including games, videos and audio.
To learn more about neurofeedback, check out this presentation: What is neurofeedback? (33 slides)
Why consider neurofeedback over medication?
Behavioral Associates believes in exploring organic and natural approaches to treating mental and physical health symptoms, when possible, over medication. In the instance of ADHD, doctors often prescribe stimulants such as Adderall or Ritalin. Unfortunately these medications come with unwanted side effects and potential long term consequences. Neurofeedback allows your psychologist or therapist to treat ADHD and other symptoms without using medication as the primary intervention. Some patients may choose to add neurofeedback training alongside their current medication in order to reduce their dependence or completely transition off. For these instances, our staff works closely with the prescribing Psychiatrist.
What is the process?
You will first complete a qEEG Brain Scan. This will allow your therapist to understand your brain's current functioning and create an individualized neurofeedback training protocol.
After your training protocol has been created, you will be set up with a Myndlift home training system (EEG headband, tablet) that is easily accessible via a personal username and password.
Now you are ready to begin your training with support from your therapist at Behavioral Associates.
How do I get started?
Click the button below to contact us. A representative will reach out to you within 1-2 business days. You can also call the office at (212) 860 – 8500.

Watch the videos below for more information about home neurofeedback training.
TESTIMONIAL
I have been working on interpersonal problems all my adult life, but I feel that the Myndlift exercises are showing accelerated improvements.
I have been using an at-home program they offer called Myndlift along with CBT to strengthen my mindfulness practice. This program is a simpler version of neurofeedback that I can use daily from home. It is entertaining plus I like that I get to see my achievements, which encourages me to keep going.
I did my first training session this morning and absolutely love how simple and straightforward the layout is!
OPENING HOURS
| | |
| --- | --- |
| Week Days | 8:00 – 5:00 |
| Saturday | 9:00 – 5:00 |
| Sunday | 11:00 – 4:00 |
+44(0) 1865 339665
OFFICE LOCATION
OUR VALUES