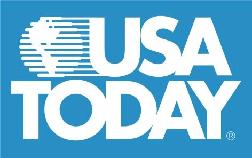 Thursday, August 17, 2000
TREATMENT VIRTUALLY CURES FEAR OF FLYING
Computerized Virtual Reality, along with biofeedback, neurofeedback, and behavior therapy provide powerful, short term treatment that enables travelers to conquer their fear of flying once and for all.
A recent Gallup poll finding reveals that 21% of Americans report being scared all, or most of the time, while flying and many will not get on a plane at all. This crippling anxiety is debilitating, not only to the individual with the phobia, but also to family members whose lives are routinely disrupted.
This potent treatment protocol, which is covered by most major medical insurance, has been proven to be effective in more than 90% of participants who have completed the ten session program. Furthermore, six months after therapy, 93% of all treated patients had taken a plane trip.